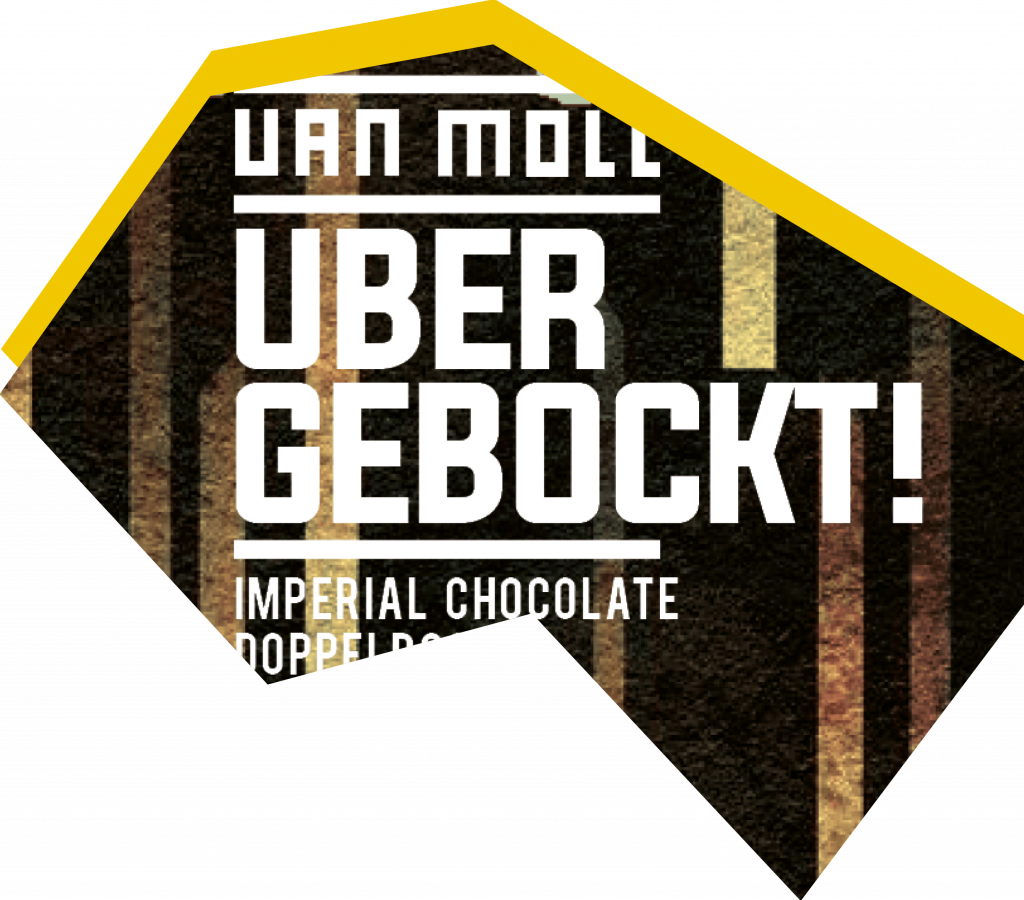 RECIPE: Ubergebockt! Stew
Ubergebockt! our newest beer is a tasty drink, but also the perfect ingredient for a stew. Just try this recipe! 
INGREDIENTS FOR FOUR (for those who are extremly hungry)
2 big onions
1 kg beef (nerve piece, cut into equal pieces)
pinch of salt
1.5 bottle ubergebockt! (the rest is for the chef, for all his/her hard work ;))
2 bay leaves
2 sprigs of thyme
1 clove
2 table spoons of apple syrup
1 brown slice of bread
2 table spoons of French mustard
dashes of vinegar
a few parsley stems

PREP!
Peel the onions and roughly chop them. Heat a large (cast iron) frying pan and melt a bit of butter in it. Saute the onions in it over medium heat. Do not let the onions brown. Heat another pan over a medium to high heat, and melt a bit of butter in it as well. Sear the pieces of meat in the pan until they have a golden brown crust. Season the meat while baking with some pepper from the mill and a pinch of salt, to taste. Small note: It is best to cook a large amount of meat in several times. When the pan is completely full with pieces of meat, it may lose too much moisture and 'cook' instead of frying. (the secret to the perfect Ubergebockt! stew)
Add the pieces of meat to the onions. Keep the pan with bits of meat from the meat and pour 1.5 bottle of Ubergebockt in it!. Stir all the bits off the meat while the beer comes to a boil (deglazing). Once the beer is boiling, pour the entire contents of the pan into the meat stew. (Never pour cold beer directly over the meat). Tie a few bay leaves, a few sprigs of fresh thyme and a few parsley stems together with a piece of kitchen twine. Let the 'bouquet garni'/'bunch of garnish' 😉 stew in the pan. Add the cloves and apple syrup. Spread a large slice of brown bread generously with sharp mustard (you can also use two small slices of bread). Place the sandwich in the pan, on top of the meat, with the buttered side facing the meat. Let the stew simmer for three hours on a low heat (the lid does not have to be on the pan). The total cooking time depends on the quality of the meat. Stir the pot from time to time and check in between whether the meat is sufficiently cooked. Only when the stew sauce has the desired thickness, do you place the lid on the pan. Finish the stew with a small dash of natural vinegar and stir everything around. Taste and add more ground pepper and a pinch of salt to taste.
And then it's time to enjoy this warm, flavorful stew. Be sure to grab an ubergebockt! with it. Cheers and enjoy!