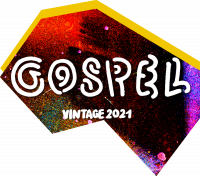 The story of Studio Oedipus
Yes, another collab has seen the light of day, this time we brewed something amazing with Studio Oedipus: Gospel, a beautiful blend of a Saison on Cognac barrels and a Berliner Weisse on white wine and cognac barrels. When we asked Sander Nederveen to talk to us about Studio Oedipus and the collab. He immediately gathered Victor Brangolo and Tristan Spits as well, together they told us the story of Studio Oedipus. 
The 'holy' trinity: flavour, colour and a story
The history of Studio Oedipus starts at Oedipus, which began back in 2011. 'After a few years of brewing with Oedipus we started to notice that we got inspiration from all around us. We got better and better at brewing beers with their own identity, a story. We wanted to capture this and take it to another level. So in 2018 we decided to do this in the form of Studio Oedipus' says Sander. 'We look at beer as cultural phenomenon, it's often an expression of the people who make it. That's what we find interesting and that's why we started a new methodology, a new way of working where flavours, colours and stories are bound together from the start. It's a new direction where creativity is the heart of the brewery' says Tristan about Studio Oedipus. This is also the reason why they wanted to talk to us with all three of them together in Victor's atelier to show another side of Studio Oedipus, not just the brewery and the brewer. Sander is responsible for the flavours, Victor for the colours (the artwork) and Tristan helps to shape the story. This combination is usually the beginning of every beer. 'We don't think "Let's come up with something". No, we get our inspiration from the world around us, it's our fuel, try to understand beer and flavour as a cultural phenomenon that resonates into a concept for a beer.'
Oops I dropped the lemon tart…Ale
'Let me give you an example of this. Actually the one concept, the story that really captures Studio Oedipus and is close to our heart' explains Tristan 'We got our inspiration from Massimo Bottura, an Italian chef from Modena. His wife is an art historian, he never thought much of art until her. He then learned to appreciate it more and started to combine art and flavour. Like his dessert 'Oops I dropped the lemon tart' a deconstructed lemon tart. Which tells a story of humour and art, usually it's a disaster when a chef drops a dish, he turned it into a new story within a dish. We got inspired by this dish and created our own 'Oops I dropped the lemon tart ale' as an ode to him. We bottled our first batch and then during packaging all our bottles exploded. It was meant to be. When we brewed a second batch it came out even better. We actually decided to send our beer to Massimo in Modena and he replied that he wanted more to serve it at Casa Maria Luigia. That's the power of the studio, to draw inspiration from the world and turn it into beer en send it back into the world.'
An endless amount of inspiration 
That's an amazing story, but how do the other elements, colour and flavour, find their way into the beer. 'In the studio we do a lot of experiments with visuals, we want to tell the story with the art without letting go of the Oedipus style completely. You can see that all the beers of Studio Oedipus have different labels and inspirations, but they do share similarities, colours and the overall feeling. Express the story. Express the beers' says Victor. 'If there is an endless source of inspiration, Victor will explore a visual world and I will try to discover wat it means in terms of flavour. With the flavours we really think about what will work flavour-wise before starting a recipe. Starting from an endless amount of inspiration, where it can be anything you can think of…everything can be created' says Sander. 'But we are always looking for elegance in beers, usually people talk about balance, but we found that some use this word too lightly. We are looking for elegance, a beer can be complex, another beer is very simple. Yet, they are both elegant. It's important to us, but we can't control it all the time. About 90% of Studio beers have wild yeast involved, so that's tough to control as a brewer' says Sander. 'Well, they are experiments' adds Tristan.
Finding inspiration for beer in a vineyard
Let's talk some more about those experiments. 'When it comes experiments we don't just do something, no we work towards a result. The best way to explain this is by telling you about a project we are currently working on. It's a collaboration with an Italian winery called Contra Soarda (Bassano del Grappa) they make a natural wine with an indigenous yeast that grows on the grapes. We visited them at the end of 2019 and we bought barrels and wine from them. But the winemaker also encouraged us to take the yeast as well. Sander was a little bit hesitant at first, but we started experimenting with it and it turned out the yeast, although slowly, ferments the wort/malt sugar. The mother of those experiments is a simple beer we created with the yeast. It's a grape ale 3.0, we didn't use the wine, we didn't use the barrels just the yeast. For the other beers in this experiment we did, but I like this one the most. It's an experiment that really shows what this yeast can do to beer. The beer is called Mary, named after the nonna of the wine family, and it has the fruitiness of wine but it is 100% beer' explains Tristan. 'This beer stems from an idea 'how can we bridge the gap between beer and wine' with wine being more elegant in flavour. So at first I was really sceptical, can this yeast do something with wort. I took months, but it created something rather different than some wilder Saisons. A beautiful beer with a link to the winery and some of the characteristics wine can have' adds Sander.
Catching the flavours in colours
Victor takes us to the wall behind them filled with his sketches 'These green ones are the sketches of this project. It focusses on both worlds, so Oedipus as a city brewery and the vineyard in Italy. A mix of my interpretation, of their world and the colours of Oedipus. I actually found an interesting link with these paintings called vedutas (or vedute) where artists paint landscapes. These type of paintings originated in the Netherlands, where artists painted the world as they see it. They travelled to Italy to get inspired by the scenery and the lighting. The Italians got inspired by them and started to paint these vedutas too. It created a loop of inspiration, we did the same. Going to the vineyard and getting inspired and creating something new' explains Victor. '
From nonna's to nuns
So what's the story behind the collaboration with Van Moll. Tristan: 'I have known Erwin sometime now, not as long as most of us do here. But quite a long time, from back in the days. This also fuelled our collaboration. We revisited old times, where we preached the craft beer gospel. At that time we were trying to explain that beer can be something more than just a pilsner. Together with others we are part of a bigger community that does and thinks the same about beer. With their own style. This is also the story behind this beer, the gospel from our early days. Erwin wanted something with barrels and maybe wild fermentation…and he was also headed to a Saison direction. This idea fits both of our breweries very well. Lately we've been blending, where we make a brew and the other brewery does the same and by blending we create a new beer. For Gospel Erwin brewed a Saison on Cognac barrels and we made a Berliner Weisse both on Cognac and white wine barrels. We did a couple of blending sessions to get the best end result. Flavour-wise I really like it a lot with a stone fruit, apricot character, a little bit alcoholic though. I am curious how it will develop in time' adds Sander.
'We made four labels for this beer and we are using them all. Just like brewing beer designing a label is a process and my inspiration and interpretation develop over time. We wanted to bring out all those elements that inspired us. For Gospel it's the light and stained glass you see in churches. A moment of 'seeing the light'. I tend to believe that colours behave like yeast, they interact with each other and depending on where you use it they can look quite different. Colours are my yeast, it's always an element of surprise. That's how I can relate to Sander in that way' Victor finishes the story.
The collab is out now and is available on both webshops!