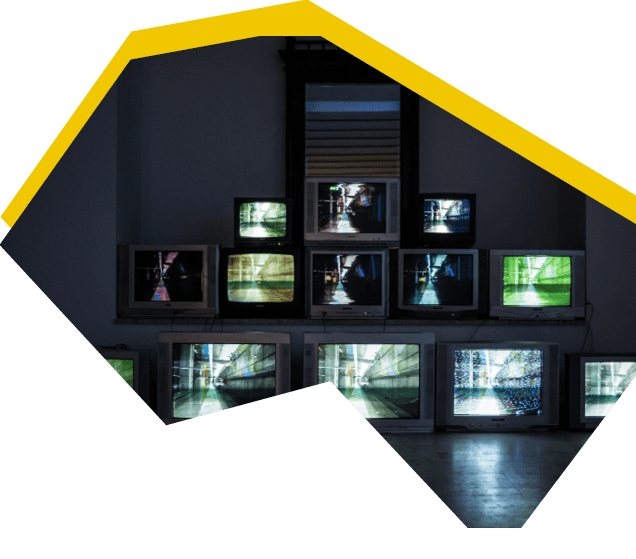 Beers for brrr…: The top 7 horror films & beerpairing!
This time we dive into the world of horror films, because what's better than a night of horror while enjoying the best beers? We have selected 7 films especially for you and found a suitable beer match. Be especially careful when watching, before you know it a jump scare will make you spill your beer….
Beer: Citraman – American Pale Ale
Brrr…movie: Candyman
The first movie in our list is Candyman, a true classic. This pairs with the beer Citraman, because, hey, the inspiration for the name of this American Pale Ale comes from this film. We're talking about the original 1992 film of course, although we're very curious about the remake that hits theaters later this year. Candyman is based on a story by author Clive Barker and is a film that has absolutely everything: it is a drama film that rubs against horror, but also with plenty of scares. A story about an urban legend that becomes reality. Highly recommended, just like the beer. And…do you dare to say citraman five times in front of your mirror?
Beer: Wanderlust – Non-alcoholic IPA
Brrr…movie: The Empty Man
From a classic we take a jump to modern, because this film came out in 2020. The Empty Man has a beautiful build-up and starts with a 25-minute prologue. You are introduced to five wander lusty friends in Bhutan's Ura Valley as they stumble upon something… yes, something. Then the story jumps to America, years later, where even more mysterious situations come to light. This film really takes you on a journey just like our Wanderlust… and we prefer to let you discover it for yourself.
Bear: Langharig Tuig – Hoppy Weizen
Brrr…movie: The Ring
Samara/Sadako is of course the ultimate Longhaired Scum (Langharig Tuig) of horror monsters. She is the trendsetter of the "Japanese ghost girls with long hair" scare tactics that we also see in later horror films. It doesn't matter to us whether you watch the Japanese or the American version of The Ring, because they are both very good with enough scares. Thanks Samara/Sadako, long-haired scum!
Beer: Poltergeist – Rum BA Imperial Doppelbock
Brrr…movie: Poltergeist
1982, the year of Poltergeist. A film that still holds up well years later, a good story with effects that haven't really dated (the 2015 remake was not necessary). A family destroyed by a poltergeist. What else do you need? For an evening of classic horror and good scares, sit down with a Poltergeist for Poltergeist.
Beer: Triple Trouble – Triple
Brrr…movie: Hellraiser
Triple Trouble, the devilish trinity. Need we say more? Hellraiser is another gem from Clive Barker, with brilliant lead roles for the three Cenobites, martyrs and murderers straight from hell, most notably Pinhead. The image of this  rather extremely pierced character has also seeped into pop culture outside the film franchise. Got a taste for more? 9 more sequels have been made with the Cenobites as stars. So add Triple Trouble three times and go!
Beer: Camp Cariboo – Imperial coffee and maple syrup porter
Brrr…movie: Tucker and Dale versus Evil
There are tons of movies about camping trips from hell. A campsite where a monster roams, a cabin in the middle of the forest where the killer has his hide-out….Cabin in the woods, The Blair witch project or Friday the 13th. But we  recommend a very different movie: Tucker and Dale versus Evil. A film that pokes fun at this type of film. The setting is a house in the middle of the woods, go figure. A string of horrible accidents happen out there, and our hillbillies Tucker and Dale are blamed for them. A horror comedy with a light edge, also suitable for the non-horror enthusiast. A light-hearted horror evening with a heavy beer.
Beer: Boss Level 2 – Cherry Barley Wine
Brrr…movie: Aliens
Sometimes, sometimes a sequel is just as good or even better than the original. This is certainly not the case with many of the previous films we have picked. But it's the case with Aliens, the sequel to Alien. Where Ellen Ripley faces a real boss. This science fiction horror film sees a true final battle between Ripley and 'The Bitch', an alien who tries to protect her eggs. You'll be better off facing this final boss if you've had some liquid courage…. with a boss level 2 for example.
Enough food for a horror marathon!
Via Pathe Thuis you can watch 5 out of 7 films, like: The Empty Man, The Ring, Poltergeist, Tucker & Dale vs Evil and Aliens.