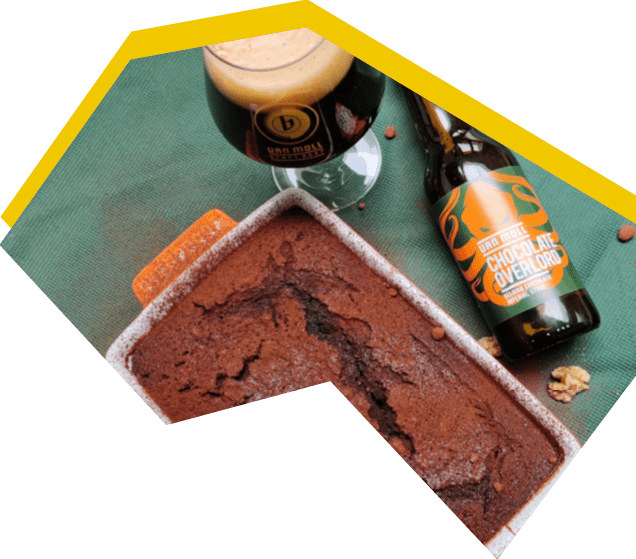 RECIPE: Stout Brownie
A chocolate overload with a Chocolate Overlord Stout brownie. This brownie gives you a double dose of chocolate. As it should. Death by Chocolate!
INGREDIENTS FOR 6-8 PEOPLE (depending on portions)
280 ml chocolate overlord (stout)
50 gr cacao powder
60 gr unsalted butter
180 gr brown casterd suiker
130 gr flower
1 teaspoon bicarbonate/baking soda
1 egg
pinch of salt
handful of walnuts (or more… ;))
PREPARATION
Melt the butter in a saucepan over a low heat, add the cocoa, sugar and stout (before the butter has completely melted, the butter should not burn). Meanwhile, sift the flour, salt and bicarbonate into a large bowl. Chop the walnuts into small pieces and put aside. Add the stout mixture to the flour and mix well. Then add the egg and beat it briefly. Add the walnut pieces. Pour the brownie mixture into the mold and bake it for 30 minutes at 180 degrees for a 'fudgy' / creamy brownie. Leave it in the oven a little longer for a firm brownie.
Serve the brownie with some nuts or red fruit. And of course with a chocolate overlord!